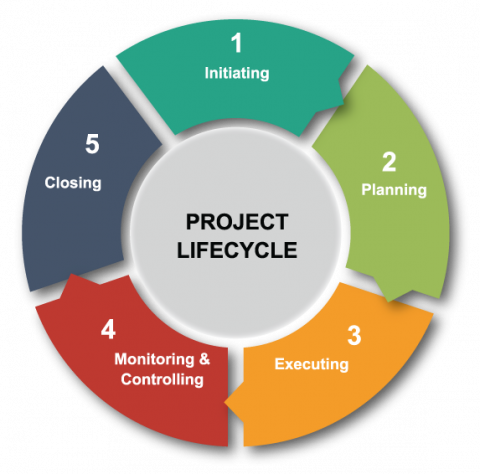 GST has experience managing multiple large projects for various Federal agencies and has established a cadre of experienced project managers and program management professionals.
GST provided strategic management support to the NOAA National Centers for Environmental Information (NCEI) from 2010 to 2018. GST initiated and developed the PMO for the Center for Weather and Climate to improve the management and tracking of NCEI products and services. GST's Project Management Office (PMO) team assisted in the management of 186 products and services across 15 CWC Products Areas (portfolios), garnering recognition by NESDIS leadership. This effort led to the successful integration of 147 management recommendations and aided in budgetary build-up and resource allocation activities. Additionally, GST created processes, procedures, and templates, conducted training, and implemented configuration management (CM) to ensure consistency in process execution. Furthermore, GST created a document library for baselining completed documents and expanding organizational corporate knowledge. GST successfully implemented the product retirement/refresh process for nearly 200 products for over 6 years by implementing a 3-step process including product inventory, prioritization, and labor analysis. The prioritization was based on user needs, NESDIS core priorities, and their value to science, and allowed NCEI management to objectively score and identify the 'low-priority' projects/products that could be hibernated or terminated, thus freeing up resources for new development or improvements to 'high-priority' projects and products.
GST's CLASS PMO oversaw the day-to-day performance of the project as well as overall adherence to contract requirements. This included an Earned Value Management (EVM) system to track actual cost, performance, and schedule against the baseline; collection, analysis, and reporting of quality, productivity, and other performance measures; training; over 700 procurements; and risk management. In addition, we implemented a robust, independent Quality Management Office; CM of all hardware and software configuration items; and process management using CMMI-DEV Level-3 processes and procedures. GST program specialists developed NOAA's GAO-compliant lifecycle cost estimate, which identified and projected detailed costs for the entirety of the CLASS lifecycle, and GST used the Forio Simulate modeling software to develop and maintain the CLASS System Estimation Tool (CSET) to estimate costs of implementing new data streams.
For the NESDIS Business Operations Support (BOS) task, GST SMEs provide business support to NESDIS organizations, helping to manage transformational activities. GST understands NESDIS' full operations lifecycle and is able to help it advance and leverage the latest technology, science, and best practices in strategic planning, policy development, user engagement, and portfolio/program/project management.