About Us
Global Science & Technology, Inc. (GST) was founded by three business associates who believed that hiring the right people into a nurturing, collaborative environment would produce an innovative, impactful, and profitable company.
They were right. GST has built a strong corporate culture around integrity, creativity, and loyalty. Turnover is very low. Our employees include a mix of scientists, technologists, field leaders, and bright recruits who bring passion, insight, and experience to our clients. More than 25% hold a Ph.D., and many have chaired some of the world's most influential technical consortia.

GST's philosophy has been to grow the company without sacrificing its corporate culture and stability. With a high average growth rate and consistent profits since inception in 1991, GST has achieved financial stability as well. GST retains the highly desirable Small Disadvantaged Business (SDB) status with a primary NAICS Code 541715 designation and is well-positioned to take advantage of new opportunities.
CORPORATE OVERVIEW
GST provides superior service in the fields of science, engineering, information technology (IT), and technical support to worldwide government, industry, and academic clients. From projects such as instrument engineering for the Hubble Space Telescope program, to meteorology, software engineering, and satellite communications—GST is committed to technical excellence and customer satisfaction.
GST has built a global reputation for serving clients through effective technology utilization and an intense customer focus. Our passion for innovation, tempered by years of real-world business experience, has made us a technology solution provider of choice for Government and industry alike. We pride ourselves on the public and private partnerships we have built and maintained since 1991.
DIVERSITY STIMULATES INNOVATION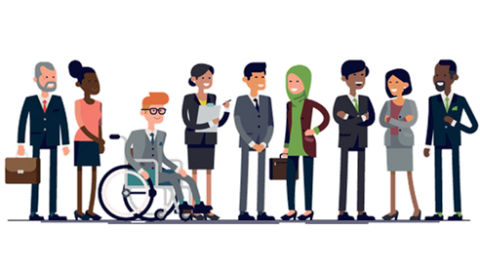 GST's greatest assets are our employees. The diversity of our personnel makes us stronger through the sharing of different backgrounds and life experiences.
By building an inclusive work environment, we help ensure that GST can attract, develop, and retain a diverse workforce that can showcase and develop their skills and abilities.
We believe that all employees should have a safe and inclusive work environment – one in which everyone is treated fairly, with the highest standards of professionalism, ethics, and full compliance with the law. From the CEO down, we are actively committed to promoting diversity and inclusion throughout. Read more here.
GST Quality Commitment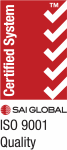 Our GST Quality Policy to "consistently meet customer requirements and continually improve the effectiveness of the quality system in order to meet or exceed customer's expectations for professional expertise and knowledge-based services and support" reinforces the commitment to product and service excellence. GST's management system is certified to ISO 9001:2015 by SAI Global.
Additionally, the GST NOAA Programs, which includes NOAA projects and organizational support, is rated at Maturity Level 3 of the CMMI Services V2.0 (CMMI-SVC) with Supplier Agreement Management (SAM) by P3I, Inc. Information on our appraisal can be found in the Published Appraisal Results System (PARS) Directory: https://cmmiinstitute.com/pars/appraisals/62649/details