Greenbelt, MD —
This animation shows results from the ECCO2-Darwin ocean carbon cycle model, which was developed as part of the NASA Carbon Monitoring System (CMS) Flux Project. The objective of the CMS-Flux project is to attribute changes in atmospheric accumulation of carbon dioxide to spatially resolved fluxes by utilizing the full suite of NASA data, models, and assimilation capabilities.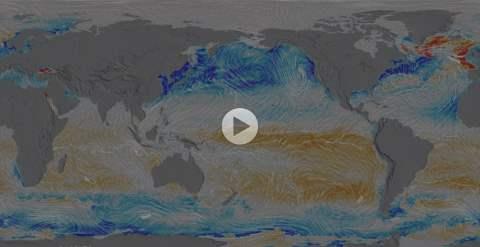 Read more about this GST/NASA joint animation and download renderings at multiple resolutions such as 2K, 4K, and Wonderwall.
View the full article and download the video at http://svs.gsfc.nasa.gov/cgi-bin/details.cgi?aid=4398.
---